All our professionals at Martin & Kissell, PC maintain the highest levels of accreditation and pursue ongoing education to stay abreast of the latest trends in dentistry.
Meet our Team

Raymond K. Martin, DDS, MAGD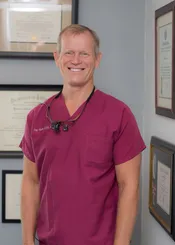 Dr. Martin has dedicated his career to studying and implementing modern dental techniques that enable the families he serves to enjoy optimal dental health.
He is a member of the Academy of General Dentistry, the American Dental Association, the Massachusetts Dental Society, and the Southeastern District Dental Society. He has achieved Mastership in the Academy of General Dentistry and Fellowship in the American College of Dentists, the International College of Dentists, and the Pierre Fauchard Society.
Dr. Martin currently serves as Speaker of the House of the Massachusetts Dental Society and is a Major and Chief of Dental Service in the Massachusetts Air National Guard at Otis ANGB on Cape Cod.
Dr. Martin is committed to a high level of continuing education. This enables him to remain current with the latest dental research and technology. He has completed a five-year intensive continuing education curriculum know as New England Mastertrack. In addition, he has completed a year long surgical mini-residency in implantology at Boston University School of Dental Medicine. He has been selected to be a CEREC mentor to teach CAD/CAM dentistry at the Scottsdale Institute for Dentistry.
Dr. Martin is an honors graduate from Texas Tech University with a Bachelor of Arts in Microbiology. He received his Doctor of Dental Surgery degree from the University of Texas Health Science Center at San Antonio in 1983. Upon graduation from dental school, Dr. Martin completed a general practice residency with the Tufts College of Dental Medicine.
Dr. Martin was born in Victoria, Texas and traveled extensively in the U.S. and overseas growing up with his father's career in the Air Force. Dr. Martin is happily married to Dr. Jean Lee, a microbiologist at Harvard and has two children, Tyler and Elaine. In his leisure time he enjoys mountain biking and road biking, cooking with his daughter Elaine, playing golf with his son Tyler, and tasting and collecting wine.
David R. Kissell, DMD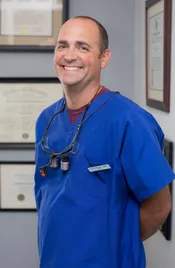 Dr. David Kissell received a Bachelor of Science degree in Biomedical Engineering from Marquette University in 1993. Dr. Kissell attended Tufts University School of Dental Medicine and received his degree in 1998. Dr. Kissell then served in the United States Air Force for three years stationed at the Air Force Academy in Colorado Springs where he also met his wife Kristin. Dr. Kissell joined Dr. Martin in 2002 as an associate and became a partner in January of 2013. Dr. Kissell has three children, Liam, Ciara and Chloe. He enjoys spending time with his family, golfing and skiing.
Danny Sarkis, DMD
Dr. Danny Sarkis grew up in the Mansfield community. Prior to his dental career, Dr. Sarkis participated in Mansfield soccer -- from playing kindergarten in-town soccer, to refereeing youth soccer, to his appointment as Varsity Captain of the High School team. Dr. Sarkis also worked as a summer camp counselor for the Mansfield parks and recreation camp for 5 years until he started dental school.
Dr. Sarkis began his dental journey shadowing Dr. Martin through the Career Pathways program offered by Mansfield High School during his senior year. He went on to complete his undergraduate degree in Human Physiology from Boston University. Dr. Sarkis then attended Boston University Goldman School of Dental Medicine, receiving his DMD degree with Magna Cum Laude honors. After dental school he completed his Advanced Education of General Dentistry residency at Togus, Maine Veteran Affairs.
Prior to returning to the Mansfield community, Dr. Sarkis worked as a dental associate in downtown Boston. He prides himself in providing the highest quality dental care with a central focus on detailed and personalized treatment.
In his spare time, Dr. Sarkis spends time with family, friends, and his partner Annie. He also enjoys snowboarding, watching Boston sports, photography, going to concerts and caring for his many indoor plants.
Hygienists

Shelly Bessette, RDH
Shelly started working with Dr. Martin in 1992 as a Certified dental assistant. Two years later, she furthered her education at The Forsyth School for Dental Hygienists and has been working as a hygienist for over 20 years. She takes pride in educating her patients achieve a healthier and brighter smile. In her spare time, she enjoys spending time with her husband, two children and dog.
Deborah Cloherty, RDH
Deb is a hygienist who takes tremendous pride in providing excellent dental care. She firmly believes in educating her patients about achieving and maintaining optimal dental health. Deb is a graduate of Community College of Rhode Island. She has been working with the practice since 2000 and has been a dental hygienist since 1996. While not at work, she enjoys playing field hockey, working out and spending time with her husband and two daughters.
Tania Desrosiers, RDH
Gina Dunne, RDH
Gina graduated Framingham State with a major in childhood education and then Bristol Community College for dental hygiene. Gina worked with children for years while dental assisting before pursuing her love of dentistry as a dental hygienist. She has been a dental hygienist for 7 years while raising her children and coaching youth sports in Foxboro. Her passions are snowboarding, hiking, mountain biking and reading. She has 3 children and two dogs, Jacoby and Attitash.
Lisa Glass, RDH
Lisa Maguire, RDH

Lisa is a hygienist who contributes to the friendly atmosphere present. Lisa graduated from the Forsyth School of Dental Hygiene and has been practicing hygiene for over 31 years. She has been with us for over 17 years now and has become an important part of the intricate staff dynamic. Lisa is married with two daughters and enjoys spending time with them. Lisa is always willing to help with any questions or concerns regarding dental hygiene.
Karen Roche, RDH
Karen has been a dental hygienist since 1987 and has worked part-time in Dr. Martin's office since 1995. She graduated from The Forsyth School for Dental Hygienists in 1987 and has expanded her knowledge since then with additional course work including radiology, periodontal therapy, and tooth whitening. When not at work, she enjoys spending time with her husband, two daughters and their fur baby, Comet.
Amanda Sansone, RDH
Amanda has been a member of Dr Martin & Kissell's staff since May of 2003. She attended Stonehill College in Easton and later graduated from the Forsyth program at the Massachusetts College of Pharmacy. She advances her knowledge of dental hygiene through continuing education classes and reading Dental Hygiene Journals. She especially enjoys helping her patients achieve optimal health through patient education and the challenge of making routine visits as enjoyable as possible for both children and adults.
Nancy Scarlata, RDH
I graduated from the Dental Hygiene Program at Mount Ida College in 2007. Before that I worked as a Certified Dental Assistant in the State of Massachusetts for twelve years. With almost 25 years of dental experience, I have been molded into an excellent dental professional who will continue to sharpen my skills to the full extent. I will go above and beyond for my patients entrusted in my care. I reside in Middleboro with my husband Tim and my two boys Michael and Timmy. I love to camp and hike the White Mountains in New Hampshire with my family.
Assistants
Karyn Ryan, Kerri Stetson, Sarah Kashgagian, Jennifer Katon
Front Desk
Holly Shaw, Allyson Tinkham, Liam Kissell, Kaitlin McCarney
Office Manager
Judy Kasprzyk